"Memories on Vladimir Naumovich" (1901)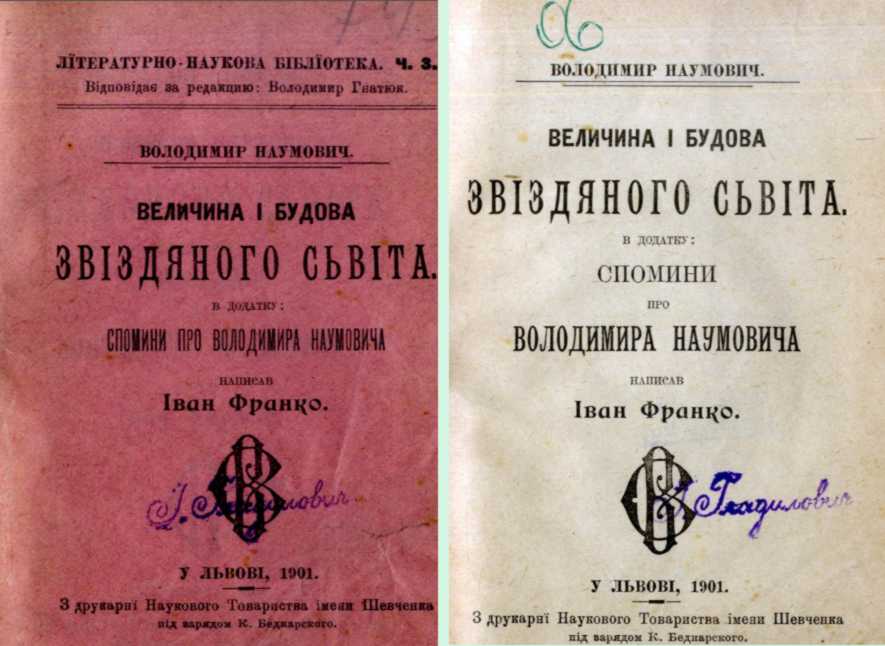 Cover and title page of V. Naumovych's work
"The greatness and structure of the stellar world"
Lviv: from the printing house of the Shevchenko Scientific Society, 1901 – 72 p. – Literary and Scientific Library, Part 3. In the appendix – "Memories of Vladimir Naumovich" by I. Franko (pp. 23 – 34).